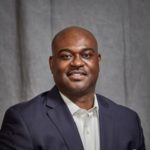 Amory Cockrell
Senior Business Development Manager, AIG
Amory Cockrell is the Senior Business Development Manager for the Capitol Region of AIG Private Client. In his current role, he partners with a network of independent property and casualty insurance agents across Maryland, Virginia and the District of Columbia to profitability grow a $75mill portfolio. Amory has devoted the past 23 years of his career protecting the assets and lifestyles of successful individuals and families. He has extensive experience in personal insurance risk management strategies of mitigating risk through the transfer of appropriate insurance products and risk prevention solutions. Committed to learning the emerging threats and trends of the HNW industry, Amory has earned his Certified Private Risk Insurance Advisor (CPRIA) and Certified Personal Risk Manager Designations. His passion for driving positive business results is only matched by his desire to help his insurance agency partners succeed in growing their business.
Amory has been a speaker at Financial Planner Association of Washington DC Chapter, facilitator for insurance continuing education courses, and is a member of the Association of African American Financial Advisors and National African American Insurance Advisors. Currently, he is sits on the Diversity and Inclusion committee for the Private Risk Management Association. Amory focuses his committee efforts to the recruitment and mentorship of minorities to pursue high net worth personal insurance as a career path. A Maryland native; he is passionate about his community and is currently a board member for Maryland Pro Bono Counseling which connects all Marylanders with free licensed Mental Health services. Amory has a strong desire to help provide pathways for opportunity, equity, and inclusion for marginalized people across the DMV.
He lives in Silver Spring, Maryland, loves playing golf, landscaping, spending time with his family, and playing his role as grill master, at every family gathering.