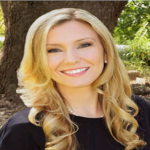 Ashleigh Trent, CAPI, CPRIA- (Tower Street)
Since 2009, Ashleigh Cloud Trent has been instrumental in creating and mentoring teams of some of the most well-respected personal risk management experts in the industry. For her experience and expertise, she has been recognized as one of D Magazine's Best Insurance Agents in Dallas and was honored as one of 39 agents to earn the inaugural Certified Advisor of Personal Insurance (CAPI) designation created by the Wharton School of Business and Chubb Insurance. She has also earned her Charted Private Risk and Insurance Advisor (CPRIA) certification from St. John's University School of Risk Management, in partnership with the Private Risk Management Association (PRMA). She has served on the Nationwide Private Client Partnership Panel and as the Private Risk Management Association's (PRMA) co-chair of Public Relations and Marketing. She is also a published contributor to ThinkAdvisor.com, Realtor.com, and AccuWeather.com, among other websites. 
A graduate of LSU and co-founder of the LSU Executive Society, Ashleigh is currently an active member in the Junior League of Dallas and a graduate of the T. Boone Pickens Leadership Institute. She and her family live in the Swiss Avenue Historic District of Dallas.