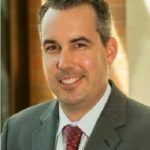 Ben Bollenbacher
Signature Service Group Manager
West Region- Hagerty
Ben Bollenbacher is the West Region Signature Service Group
(SSG) Manager for Hagerty, a lifestyle brand for automotive
enthusiasts specializing in the insurance of Collector Cars,
Watercraft, Motorsports, and Commercial Lines insurance for
businesses that support the hobby. He is responsible for
developing the Sales & Distribution strategy for SSG and
maintaining relationships with Property & Casualty Insurance
Agents & Brokers and Hagerty Members. Key responsibilities
include working with the team to drive sales and retention
strategies, establishing and growing partnerships with regional
High Net Worth-focused insurance agencies and clubs, wealth
management organizations, and networking groups – with the
over-arching goal of increasing Hagerty's market penetration
within the Western Region of the United States.
Prior to joining Hagerty, Ben spent 16 years with Chubb
Personal Insurance in a series of both local and regional Sales
& Distribution roles centered around managing relationships
with the company's key Property & Casualty Insurance Agents
& Brokers, trusted advisors and centers of influence, and High
Net Worth and Ultra High Net Worth families. Most recently, Ben
served as AVP Commercial Business Development Manager for
Chubb Commercial Insurance where he was responsible for
growing Chubb's Commercial business and managing key
Commercial Agent & Broker relationships throughout Southern
California.
Ben is a graduate of the University of Washington with a B.A. in
Business Administration, and a recipient of the Certified
Advisor of Personal Insurance (CAPI) designation from the
Wharton School of Business. He recently completed his
Executive MBA at Loyola Marymount University in Los Angeles
where he was a Beta Gamma Sigma honoree. Ben is a former
member of the Board of Trustees at the Autry Museum of the
American West, and resides in Marina Del Rey, CA with his wife
Lisa. In his spare time, Ben enjoys snowboarding and
backpacking in the Sierra Nevada, playing golf with friends, and
grilling in the backyard on his Kamado Joe Grill