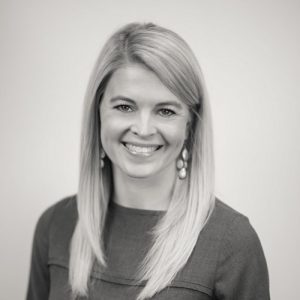 Callie Wall, CIC, CPRIA
Partner, Director of Personal Insurance
Callie Wall was born and raised in Louisville, KY. She attended Southern Methodist
University where she majored in Broadcast Journalism. After spending 2 years as a
Producer/Morning Anchor in Tyler, TX, Callie began working for a large insurance
brokerage firm in Dallas. In 2013 she returned to Louisville, where she started working
for Sterling Thompson Company.
Currently, Callie serves as the Director of Personal Insurance overseeing a team of 8
employees. She works with a wide variety of clients, but has specific expertise in
assessing and fulfilling the personal insurance needs of successful individuals and
families. In 2014, Callie developed the agency's Private Client Group to specifically
address the risk management complexities of this subset of clients. Callie was named
Partner in 2018.