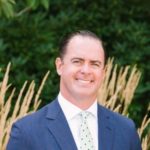 Chris Martens
Business Development Executive, Marsh Private Client Services
As Business Development Executive with Marsh Private Client Services (PCS), Vice President Chris Martens is a true trusted personal risk management advisor to clients with complex lifestyles and insurance needs. He is dedicated to building relationships, problem solving, and providing expert insurance consultation to corporate executives, business owners, and other successful individuals and families in order to protect their tangible assets from loss and their personal wealth from liability risk.
Chris is known for collaborating with financial advisors, accountants, attorneys, and other advisors acting as a critical member of his clients' comprehensive wealth management teams in order to help ensure their personal insurance program is properly aligned with their financial plan.
A Long Island native and a Connecticut resident, Chris has a special understanding of the Tri-State area's distinctive local risks, and with the significant global resources of Marsh, he is able to create solutions for clients with property and assets across the country and around the world.
Chris is currently a member of the Private Risk Management Association (PRMA) and their NYC-Tri-State Chapter, holding roles within their Innovation and Coverage Research Committees. Additionally, Chris is a Tri-State member of the Exit Planning Exchange (XPX) and has also been involved in the Association for Corporate Growth (ACG) Tri-State Chapters. Prior to joining Marsh Private Client Services, Chris spent time at both a regional insurance agency (located in CT) and a national insurance broker in New York City.
Chris holds a bachelor's degree in Political Science from the University of Massachusetts – Amherst and has earned the Certified Insurance Counselor (CIC) and Certified Private Risk and Insurance Advisor (CPRIA) designations.