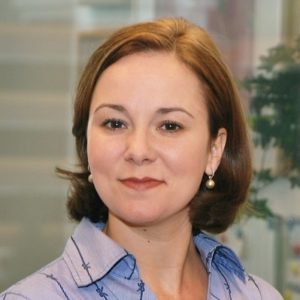 Christie Alderman                                       
Christie oversees product innovation for personal lines in North America and
manages a team of product developers responsible for a variety of admitted and
non-admitted product solutions for the U.S. Contributing to Chubb's value proposition in the marketplace, Christie manages product changes in all lines of business. She also manages Chubb's emerging hazards and opportunities committee and is responsible for driving innovation initiatives. Most recently, Christie led the introduction of the Masterpiece Cyber Protection product.
Christie brings to product development a strong focus on customer experience, having previously managed 3 rd party services, including Wildfire Defense Services and Signature Suite. She started her career in Risk Consulting, where she had the opportunity to interact with thousands of Chubb clients. With extensive experience in the insurance industry, and particularly with cyber exposures, Christie has been quoted in Forbes, The New York Times, USA Today, The Wall Street Journal, and more.