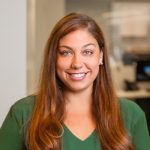 Elana Vasi-Smith, CAPI, CPRIA
JDJ Family Office Services
A JDJ team member since 2006, Elana manages JDJ's Lifestyle Services division. Elana delivers a broad range of lifestyle management services to JDJ clients, including residential and rental property management, construction project administration, hiring and oversight of domestic staff, collectibles management and special project management. Elana is JDJ's in-house insurance expert, assessing clients' complex risk management and insurance needs. She reviews property, casualty, and liability insurance for JDJ clients to ensure they have appropriate coverage. Clients rely on Elana's varied and extensive insurance knowledge and lifestyle management experience and seek out her expertise in almost any situation.
Elana is Team Leader of JDJ's Lifestyle Management team. In this role, she helps ensure superior client service and continuity of client experience throughout the firm. Her responsibilities also include managing client deliverables, the allocation of internal resources, and the professional development of team members.
Elana holds a Bachelor of Arts degree in Humanities with a minor in Music from Providence College. In 2017, Elana was awarded a Certified Advisor of Personal Insurance (CAPI) designation from the Aresty Institute of Executive Education at the Wharton School of the University of Pennsylvania and Chubb. The CAPI program focuses on understanding the risk management and insurance needs of affluent families. In 2021, Elana earned the Chartered Private Risk and Insurance Advisor (CPRIA) certification, a program that focuses on private client risk management for high-net worth individuals and families.
Elana is a member of the Worthy Circles, a professional advisor networking group, and the Boston Estate Planning Council. In addition, Elana lead JDJ's Sustainability Committee.