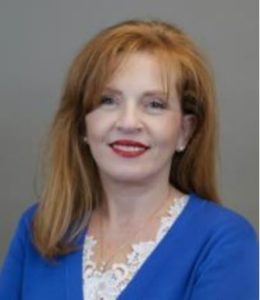 Ellen Kroesen, CAPI 
Vice President, Sales and Distribution Training Manager Personal Risk Services 
Ellen started her property and casualty insurance career working for several large agencies in both Connecticut and New York. Approximately fifteen years ago she left the agency side of the business and joined Chubb & Son in their Westchester, NY Branch working with agents to help generate new business. She moved to Fireman's Fund in 2007, where she managed both the Westchester and Long Island agents. In 2009, Ellen became a member of the initial startup team for the ACE USA new personal lines division. 
During Ellen's territory sales roles she was responsible for profitably growing and retaining over a $150 million book of personal lines high net worth business. Providing communication, training and sales support to over 50 agency relationships to ensure meeting territory or regions growth objectives in a highly competitive marketplace. She worked in unison with underwriting and agency partners to attract and retain profitable business. 
In 2015 ACE acquired the FFIC renewal rights and Ellen was asked to take a national role as the lead for the FFIC conversion process for the Sales and Distribution team. This project consisted of outlining new internal & external workflows, on boarding of over 400 FFIC agents and training those agents on the sellable difference of the ACE products and the difference between FFIC. 
Ellen currently oversees several personal lines education programs including CAPI, PRMA, CPIC, PRS Sales and Development Programs, Chubb Client Management Schools, agency educational webinars as well as run off training for our valued partners. This is a new position within all three prior organizations, so she has been busy writing the road map for her and her team. Because of her varied experience both in agencies and with multiple carriers Ellen personally delivers several segments within many of the Chubb programs.