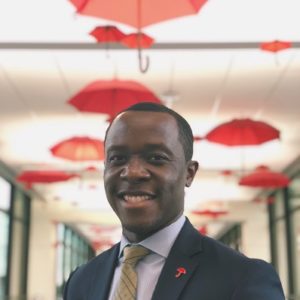 Hansford Johnson
Director of Human Resources, Travelers
Hansford Johnson is a human resources and diversity leader that drives growth and results through clear linkage between Traveler's business strategy and effective human resources and people strategies. Hansford has over 15 years of experience in human capital management and higher education leadership.
Hansford is a member of the Talent Acquisition Leadership Team where he serves as the diversity & inclusion subject matter expert and internal consultant/partner responsible for the assessment, design and execution of targeted enterprise-wide diverse talent sourcing strategies.
Prior to joining Travelers, Hansford served as a strategic business partner in the global finance organization and had responsibility for the global diversity recruiting strategy at Cigna, a global healthcare organization. Hansford served in senior administration roles leading Career Services, Student Affairs,
Admissions and Program Development at Yale School of Management, Wake Forest University and the University of South Florida.
Hansford's passion and purpose lies at the intersection of business and education where he strives to build bridges and create opportunities for individuals and communities to achieve excellence – that is utilizing their God-given ability to make the world around them a better place.
Hansford holds a Bachelor of Science in Finance from Middle Tennessee State University, Graduate Certification in Anthropology and Intercultural Studies from Fuller Theological Seminary and a Master of Business Administration from the University of South Florida. Hansford is married with four children and resides in Dallas, TX.