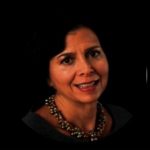 Jennifer Wolf
Assistant Vice President
Business Development Manager
AIG Private Client Group
Jennifer Wolf is an Assistant Vice President, Business Development Manager AIG Private Client Group based in San Francisco, CA, since 2005.  Jennifer's passions with AIG Private Client Group are development of centers of influence (COI), Family Office Clients, and Large Account prospecting and growth.  Jennifer has worked on training programs with AIG for Center of Influence Development for insurance brokers, as well large account development. 
 Prior to joining AIG, Jennifer was a Senior Territory Manager at Progressive Insurance.  She holds a Bachelor of Arts degree in sociology from Arizona State University 
 In her youth, Jennifer was a competitive equestrian and is continuing this interest with The Menlo Charity Horse Show where she sits on the volunteer committee.  Jennifer is working towards completing the  CPRIA program.  Other interests of Jennifer's are wine collecting and yoga.