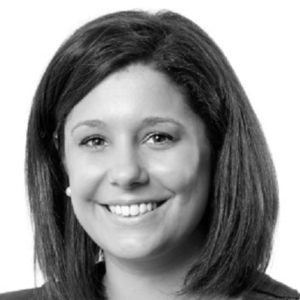 Jessica Wessel
Senior Vice President – Gurr Johns
Jessica Wessel is a Senior Vice President in business development at Gurr Johns, Inc. where she assists private collectors and institutions with the valuation and disposition of fine art, jewelry, and other types of tangible personal property. She works closely with insurance brokers and carriers, as well as private banks and family offices, to provide clients with comprehensive appraisal and collection management services.
Prior to joining Gurr Johns in 2014, Jessica practiced corporate law at a large New York firm where she advised clients on a range of transactional matters, including advice with respect to art funds and art loans. Jessica received her JD from Villanova University School of Law and her BBA from the University of Michigan. She is admitted to practice law in the State of New York.
Jessica collects contemporary art by emerging artists with over 20 pieces of art in her collection.