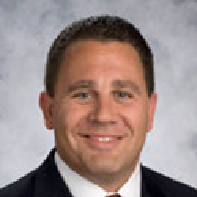 John Paolini
John Paolini serves as the CEO of BridgePoint Risk Management, an independent insurance agency headquartered in Greenwich, CT. This boutique agency maintains offices in six cities across the
country and proudly represents many of the nation's most admired property casualty companies.  John leverages his unique experience and perspective to lead a client centric team, built upon consultative advice and white-glove client service.
John graduated from the University of Rhode Island in 1992, with a B.S. degree in Business
Administration and Sociology. He immediately began his insurance career with Chubb Insurance,
where he served for 10 years in various underwriting and marketing positions. Over the next
decade John further developed his insurance acumen and leadership skills, working for AIG,
Fireman's Fund, Frank Crystal and ACE. John is proud to have been part of the initial executive teams who created AIG Private Client Group and ACE Private Risk Services. As Chief Operating Officer of ACE PRS, his marketing team established the companies network of independent agents, which generated the first $500 million in premium writings. Prior to joining NEBCO in 2016, John served as SVP, Private Risk Services of Gulfshore Insurance; one of the most admired insurance agencies in Florida.
John resides in Naples, Florida with his wife Nicole and two teenage daughters. In his free time he
enjoys attending his children's sporting events, cooking for family and friends and pursuing an ever elusive golf game.