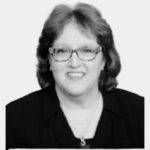 Field Director, Cincinnati Insurance
Karen Hivry is the Field Director for Cincinnati Insurance Company. She joined the organization in 2019.
Prior to joining CIC, Karen was the Sales & Marketing Director at AIG's Private Client Group where she facilitated their National Sales Program. Karen joined AIG in 2004 and among her roles was the Client Service Manager in the Eastern Zone and the Business Development Manager in the Southwest.
A former lobbyist for People for Fair Insurance, Karen has worked on the carrier side of the business starting her career at Chubb and worked at Plymouth Rock Assurance Company. She has also worked on the agency side of the business at Sedgwick-James, Poe & Associates and Wachovia Insurance Services.
The Joann Heltibridle Award of Excellence was presented to Karen by the Private Risk Management Association (PRMA) in 2017 and she also holds the CPIA designation.
In her spare time, Karen is a big hockey and football fan and loves to needlepoint. She is the proud Mom of two boys and yes one is named after a hockey player.