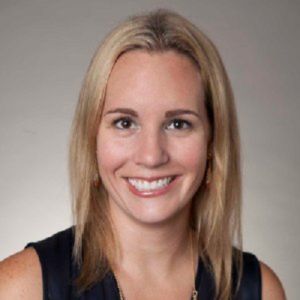 Katherine Frattarola
Katherine has 16 years of experience in the financial services industry, inclusive of over a decade focusing specifically on the ultra-high-net worth client segment. As Chief Marketing Officer for PURE, Katherine is responsible for the strategic positioning and communication strategy for all product lines, encompassing branding, digital marketing, advertising, sales promotion, direct marketing, and member engagement.
Prior to joining PURE, Katherine was responsible for leading the Morgan Stanley Wealth Management team that supported business development and client retention initiatives for over 15,000 Financial Advisors. Katherine's additional responsibilities included leading marketing for vertical business. These included Private Wealth Management, which focuses exclusively on the ultra-high net worth market; International Wealth Management, focused on non-resident clients; the Client Advisory Center, focused on the mass-affluent business; Global Sports and Entertainment; and units focused on women, Morgan Stanley employees, institutions, online and mobile platforms and the high net worth client loyalty program.
Earlier in her career, Katherine oversaw business development for Citi Smith Barney's ultra-high net worth group of advisors and, prior to that, worked as the business manager for the Global Client Development Group in Citi Global Wealth Management. Katherine began her career in Citi's investment bank, first as an analyst in the investment banking management program, where she lived and worked in London, and later as an associate in the Client Strategy & Management Group.
Katherine graduated cum laude from Johns Hopkins University, where she received her Bachelor of Arts degree in international studies with an area of concentration in Western European economics and a minor in Latin American studies. She and her husband, Rob, and their sons, James and William, live in Harrison, New York.