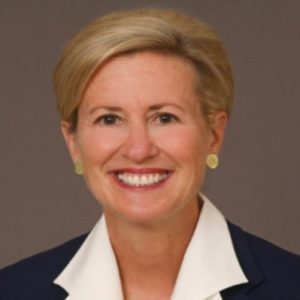 Kathleen Zorman
President & Chief Executive Officer, AIG Private Client Group
Kathleen Zortman is President & CEO of AIG Private Client Group, part of AIG's General Insurance business and a division of the member companies of American International Group, Inc. (AIG). She is a member of AIG's Executive Leadership Team.
AIG Private Client Group focuses on personal risk management for the world's most successful individuals and families. With its tailored approach to personal risk management and longstanding relationships with leading independent insurance advisors, the Private Client Group crafts insurance and loss mitigation solutions for the unique assets, passions, and lifestyles of each family—with the goal of protecting the accomplishments of a lifetime. 
A 30-year veteran of the insurance industry, Ms. Zortman has proven her leadership and expertise through accomplishments on the carrier, broker and consulting sides of the business. 
Previously, Ms. Zortman served as President of Alternative Markets at QBE North America (NA) and was a member of the company's Executive Management Board. The Alternative Markets (AM) business is comprised of three distinct segments (Programs, Personal Insurance and Westwood Insurance Agency) and is the programs and alternative distribution arm of QBE NA. She joined QBE in 2015 as President of Property & Casualty Insurance, QBE North America. 
Prior to QBE, Ms. Zortman was at Fireman's Fund Insurance Company, managing an organization of 1,000 employees and $2.3 billion in gross written premium. In this role, she led distribution, underwriting and customer service across the Commercial, Programs, Professional Liability, Farm and Ranch, Entertainment and High-Net-Worth Personal insurance divisions. Prior to Fireman's Fund, Ms. Zortman held leadership roles at Chubb, and Deloitte Consulting.