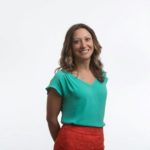 Kimberly Lewis
AVP, Underwriting Execution, PURE Insurance
With over 20 years of insurance industry experience, Kimberly began her career in high school when she interned at Rose & Kiernan (now NFP) in East Greenbush, NY. 
While attending Boston University, Kimberly studied abroad in Sydney, Australia and interned in Chubb Australia's Marketing Department. During this time, Kimberly worked closely with her manager to develop the annual Australasia Marketing Plan. Once back in the US, Kimberly worked as an appraisal intern in Chubb's Boston office and completed high value homeowner appraisals in the Greater Boston area. 
Following graduation, Kimberly joined Progressive insurance as a claims adjuster in West Warwick, RI. This position saw her complete CAT duty in Florida which led to an eventual move to Miami and promotion to Claims Team Lead based out of Progressive's Doral, FL location. 
Kimberly joined PURE in 2006 as the first PURE Member Advocate and the South Florida Sales & Marketing Manager. Upon transitioning to underwriting, Kimberly helped launch PURE in Georgia and North Carolina before moving home to New England in 2012. As part of the New England team, Kimberly assisted with the introduction of Northern New England states. In her current role as AVP, Underwriting Execution, Kimberly is responsible for process improvement and standardization to increase underwriting effectiveness and consistency of decision making. Kimberly is also responsible for managing underwriting technology enhancements to improve ease of risk selection and usability.