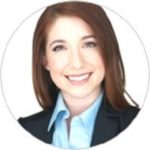 Kristen Ganjani 
Associate Partner, Chicago
NA Insurance Practice
McKinsey & Company​
Kristen is an Associate Partner in McKinsey & Company's Chicago office. She serves both P&C and Life insurance carriers with a focus on operational excellence in claims and digital services (including agile and lean). Prior to joining McKinsey, Kristen spent 3 years serving various Financial Services clients on a wide variety of topics.
Selected experience/expertise​
Redesigned the claim litigation strategy at leading Commercial and Specialty lines carrier, identifying over $45M in financial impact​
Developed an enterprise fraud strategy for a leading Canadian P&C carrier and implemented near-term value capture levers, worth 2-3% of indemnity savings​
Led the transformation of property and damage assessment claims organizations of a leading P&C carrier in the US, identifying over $50M in financial impact​
Led a digital transformation at a large US life insurer to embed Agile methodology, cultivate internal Agile coaching capabilities, and create cultural change roadmap​
Developed a 5-year future outlook on workers' compensation claims, including an industry forecast and levers for radical improvement​
Implemented a lean management system and capability building program at a leading US P&C carrier focused on workers' compensation, which included a redesign of the claims value chain, operating metrics, and
Education​
Kristen received her MBA from The Kellogg School of Management at Northwestern University. She also holds a Masters in Engineering Management with a focus on Design Thinking and a BS in Industrial Engineering from Northwestern University.
Kristen currently lives in Evanston, IL with her husband and son. She enjoys hiking and spending time with family