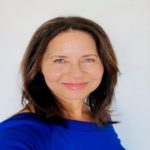 Lori Roa, CIC CPRIA
AVP, Sr. Sales and Marketing Manager, PURE  
Lori is a Certified Insurance Counselor (CIC) and Chartered Private Risk & Insurance Advisor (CPRIA) with 20 years of insurance industry experience. Lori holds a Bachelor of Arts degree from the University of South Florida, and is a certified HeartMath Resilience Advantage trainer.  
Lori's passion for the science of resilience grew from a personal health crises born from a stress-induced illness. The HeartMath Institute has studied the psychophysiology of stress, and the connection between the heart, brain and emotions for over 25 years. Lori uses HeartMath training and techniques to provide educational training and coaching to individuals, groups and corporate teams interested in learning practical tools to create resilient lives that support their individual goals and ultimate well-being. 
PURE is a member-owned property and casualty insurer designed exclusively for financially successful families and driven by a purpose of doing what is right for them.  
Ms. Robic has held a wide variety of commercial underwriting and management positions in several branches and the Canadian Underwriting Center. She has also provided leadership across multiple lines of business and industry segments. She has led the Excess & Umbrella division for the region along with Environmental underwriting. She has established expertise in the manufacturing segment and in the technology industry.
In all her roles at Chubb, Ms. Robic has been known as an engaging and transformational leader. She regularly mentors staff across various departments and prides herself in being an externally facing leader with significant marketplace engagement.
Ms. Robic holds an Honor Bachelor of Arts degree in Economics and Political Science from Queen's University.