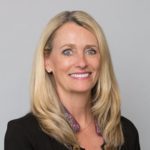 Margaret Ann Pyburn
Executive Vice President  
Margaret Ann is an Executive Vice President and Manager of the Personal Lines Division of Cobbs Allen. She specializes in assisting financially successful individuals and families with their unique and intricate personal insurance needs. Margaret Ann also serves as a member of the Cobbs Allen Board of Directors.  
Her experience includes identifying and quantifying risks unique to high-value homes/estates, vacation homes, automobiles, watercraft/ATVs, jewelry, and collections, and makes recommendations on how to better protect them. She was awarded the 2019 JoAnn Heltibridle Award for Professional Excellence by the Private Risk Management Association.   
Before joining Cobbs Allen, Margaret Ann was a Vice President with Am South Bank. She has been an active member of the Junior League of Birmingham for over 30 years, is a member of the Board of Directors for United Ability, and serves on the Birmingham Iberia Bank Advisory Board. 
She is graduated Cum Laude with a Bachelor of Arts Degree in History from Birmingham-Southern College and has the professional designation of Certified Insurance Counselors (CIC) and Certified Professional Insurance Agent (CPIA). She is also a member of the Pure Insurance National Broker Council,  and currently serves as President for the Alabama Independent Insurance Association.