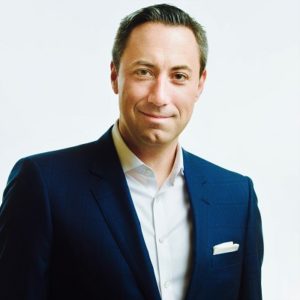 Mark Galante
President | Field Operations, PURE Group of Insurance Companies
Now in his ninth year with PURE, Mr. Mark Galante has more than two decades of experience in the property & casualty insurance industry, the majority of which has been spent in the high net worth niche.  A member of PURE's Executive Committee, Mr. Galante has served in a variety of leadership roles at PURE and has been an influential voice on the strategy of the company.   In his current role, Mr. Galante leads PURE's underwriting and business development teams across the U.S.  Is his prior role as Chief Marketing Officer, Mr. Galante's team helped contribute to a seven-fold increase in premium revenues by supporting PURE's launch in dozens of new states with various advertising and public relations campaigns, rebranding the company, spearheading a variety of digital marketing and social media campaigns, introducing various tools to help PURE's broker partners acquire new clients, and forming an innovative member engagement practice. 
Mr. Galante began his career at Chubb & Son as a "trainee" and progressed into a variety of management roles in strategic marketing and field operations within the personal insurance business unit.  He later served as Vice President for Personal Lines Marketing & Distribution at The Hanover Insurance Group prior to joining PURE. While working at The Hanover's headquarters in Worcester, MA, he was elected into Worcester Business Journal's "Forty Under 40".
A graduate of Gettysburg College, Mr. Galante obtained an MBA from New York University's Leonard N. Stern School of Business.  
Mr. Galante is passionate about philanthropy and is proud to have been the executive sponsor behind the formation of PURE's   donor advised fund (DAF) which is funded with a portion of holding company profits and governed by a cross-functional group of employees.  He is a Trustee for Prep for Prep, an educational, leadership development program that prepares and places New York City's most promising students of color into independent schools and provides them with ongoing support and life-changing opportunities, and has also served on the Advisory Council of the Alzheimer's Association, helping to raise significant funds for research, community programs, and family services.  A resident of Darien, CT, Mr. Galante is an active dad, serious foodie, self-proclaimed lousy guitar player, and Krav Maga enthusiast.