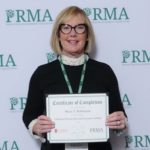 Mary Robinson CPRIA, AINS, ACSR
Cincinnati
As the Field Director for Upstate NY and West Virginia, I joined Cincinnati Insurance in January 2012 and opened up NYS for Personal Lines. In spring of 2014, I opened up the State of CT for Personal lines. I took over managing the Western portion of PA on 2017 and went on to open up West Virginia last year.
Before joining Cincinnati Insurance, I worked for Hanover Insurance handling Small Commercial in Upstate NY as well as Travelers Insurance in their Select Department. Having worked on both the carrier and agency side of the business, I began my career at Marine Midland Bank,
In my spare time, I enjoy skiing, sailing, golf and travel.