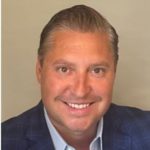 Matthew Abrahamson
Managing Partner, Head of US Sales, Gemini Restoration
As Managing Partner and Head of US Sales, Matt is responsible for profitably growing Gemini Restoration's corporate relationships with high net worth/private client insurance carriers & brokers that they service regularly. Additionally, he oversees some of Gemini's construction, restoration, and mitigation department managers.
In his 20 years of experience in the restoration industry, Matt's teams at Gemini have successfully built and restored hundreds of multimillion dollar residential homes. He has also successfully restored several commercial buildings, some larger than 200,000 square feet.
Matt is frequently assigned by private client insurance carriers as a building consultant to resolve project scope and construction build costs. By partnering closely with some of the Tri-State area's largest material suppliers and subcontractors, Gemini is constantly updated and in touch with the most current costs and is kept aware of any supply chain issues. Gemini's goal is to deliver an excellent customer service and experience. Matt's leadership and focus on the customers individual needs, expectations, and project details has brought them national recognition for excellent customer satisfaction in the restoration industry for nearly 5 decades.
He holds a Bachelor of Science degree in Business Administration from Fordham University