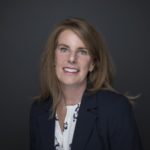 Nancy Flowers
Vice President of Insights and Loyalty, Hagerty

Nancy Flowers serves as the Vice President of Insights and Loyalty. In her role, Nancy develops strategies to maintain and elevate Hagerty's brand, market and consumer understanding and champion a member centric mindset through the organization. Nancy leads the development of loyalty strategies and tactics which deliver long-term member value and drive Hagerty's industry leading NPS and client satisfaction results.
Since joining Hagerty in 2005 as a marketing manager, Nancy's roles have had a singular focus: developing programs that drive loyalty, growth and revenue. Her experience provides a unique platform that incorporates analytics, strategy and intuition to not only problem-solve, but drive change.
Nancy is a thought leader and a regular contributor to podcasts, webinars, and conferences within the client experience field. Additionally, she was personally awarded a CX Impact award by the Client Experience Professional Association in 2014.
Her professional designations include Certified Customer Experience Professional through CXPA; Net Promoter Certification through Satmetrix; and Associate in General Insurance through The Institutes.
Prior to joining Hagerty, Nancy supported a national telecommunications retailer with sales execution, training and service. She also developed marketing plans and strategies to achieve overall company objectives.
Nancy is a graduate of McDaniel College in Westminster, Maryland and holds a Bachelor of Arts in Communication.