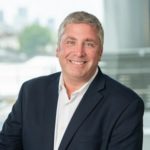 Patrick Quigley
Executive Vice President and GM, Insurance – Nearmap 
Patrick brings to Nearmap more than 25 years of experience helping international sales, marketing, and services teams deliver disruptive content and analytic solutions across a wide variety of industries. His passionate leadership style, along with his customer-centric and consultative approach, has allowed his teams to tailor complex technology offerings into business solutions for his clients and partners in the global marketplace. 
Prior to joining Nearmap, Patrick has held senior executive positions at both early stage and established leaders in software, content and technology such as SPSS, IRI, and MarkLogic. During his successful career, Patrick has been part of some of the industries more innovative times such as the emergence and growth of the predictive analytics space while at SPSS and the disruptive NOSQL Big Data movement while at MarkLogic. 
Patrick holds a Masters in Business with a concentration in Marketing from DePaul University's Kellstadt School of Business and a Bachelor of Arts in Psychology from the University of Dayton.