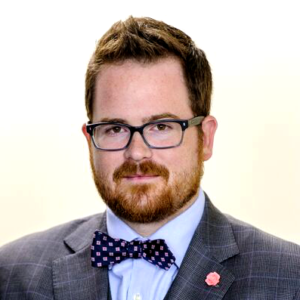 Robert P. Raymond
Vice President
Private Client Services, HUB International

Robert P. Raymond is an expert in multi-generational risk management; working with families, their advisory teams, and stakeholders to eliminate balance sheet exposure to negative
liquidity.  Through education and analysis, Robert helps clients focus on minimizing exposures, appropriately retaining risk and efficiently leveraging & deploying their premium capital.
After completing his undergraduate work at Drexel University's LeBow College of Business, Robert was selected for and graduated from the inaugural Chartered Private Risk & Insurance Advisor (CPRIA) program developed by the Private Risk Management Association and St. John's University School of Risk Management. He also holds the prestigious Certified Advisor of Personal Insurance (CAPI) designation, granted to those at the top of the private risk management field, by The Wharton School and The Chubb Group of Insurance Companies.
Robert currently serves as Vice President of HUB International's Private Client Practice where he advises enterprising individuals and family offices. Prior to joining HUB, Robert served as Assistant Vice President with Marsh Private Client Services.
He is Chairman of the Marketing Committee for the Alumni Board of Governors at Drexel University, a member of the Alumni Council of LeBow College, and an active mentor for undergraduate students. Robert also serves an outside director at the
John Bartram Association which stewards the mission of Bartram's Garden, the oldest botanical garden in the United States.  Robert is a member of the Family Office Exchange (FOX) as well as the Private Risk Management Association (PRMA). He is a
continuing-education partner for the Certified Financial Planner Board (CFP) of Standards, an internal educator for a variety of family offices, and a nationally licensed broker for insurance and risk management tools. In 2016 he was elected to the
Union League of Philadelphia.
Robert currently resides in Ambler, Pennsylvania with his wife and child.