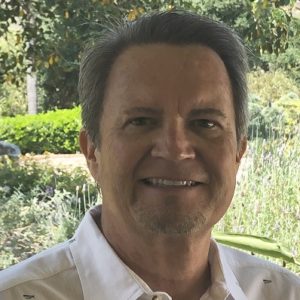 Scott Pallais
Sentinel Hydrosolutions, LLC.
Scott is Chairman of Sentinel Hydrosolutions, LLC., a water technology company based in Escondido, CA.  Sentinel is focused on the development of products that reduce water use and water loss. With its well-known patented technologies such as the Leak Defense System® Sentinel has developed into a leader in water technology designed to protect homeowners and businesses from wasting water and also from the most likely preventable cause of catastrophic loss, water damage.
Scott's entrepreneurial background began in the pharmaceutical industry as a medical educator.  He then helped found a medical education company that helped innovate in both the programming and deliverables provided to the pharmaceutical and biotechnology industry.   
From retirement Scott was drawn to help innovate similarly in the water industry, seeing a need for products that both conserved water and provided valuable added benefits that were tangible and scalable.  The consummate team leader, Scott has helped create and guide the Leak Defense suite of products forward to a position of leadership in the market and with the latest global award-winning product, the Leak Defense Alert and a number of other cutting-edge products in development, has Sentinel poised for a bright future.  
Scott's background in the sciences, communication and education have served him well to create an innovative, customer-driven team that develops technologies that are sophisticated in function, yet simple for the end user.