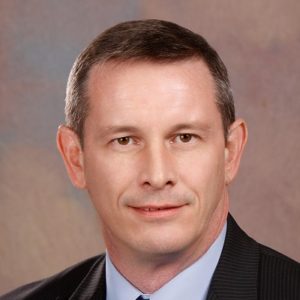 Thomas Schoenfelder
Dr. Schoenfelder serves as Senior Vice President, Research & Development for Caliper, A global leader in human capital consulting. In this role, Tom leads a team of industrial/organizational psychologists, psychometricians, statisticians, and product development professionals to develop, deliver, and monitor all of Caliper's research-based products, services, and processes. He serves as a member of Caliper's executive committee to provide strategic direction and ensure that Caliper remains at the forefront of human capital consulting.
Tom brings over 25 years of experience working with a large number of Fortune 500 companies in managing high-impact performance improvement initiatives, providing organizational diagnostics, assessment design, intervention implementation, and evaluation. Previously, he served as a professor of Psychology and Management at Villanova University. He also served as a Research Consultant for the Institute of Survey Research where he managed a portfolio of research projects sponsored by such entities as the National Science Foundation, the US Department of Justice, the US Department of Personnel Management, and the Immigration and Naturalization Service. Earlier in his career, Tom served as a Psychometrician and Management & Operation Analyst for the State of New Jersey, during which time he led a series of projects for the State of New Jersey that resulted in successful legislative action to reform the state-wide civil service program.
Tom has written articles and has spoken at numerous scientific and professional conferences on various psychometric, organizational development, and I/O-related topics. He currently serves as a member of the Society of Industrial/Organizational Psychology's (SIOP) Committee for Scientific Affairs, and is a member of the American Psychological Association (APA), the Academy of Management (AoM), and the Society for Human Resource Management (SHRM). He holds a Ph.D. in Industrial/Organizational Psychology from Temple University.