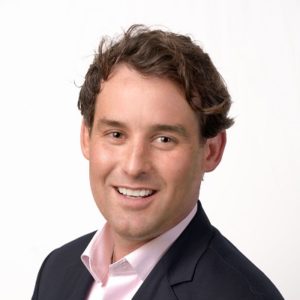 Tim Madden
Personal & Commercial Lines Producer, Honig Conte Porrino Insurance Agency
Tim Madden, CPIA, Personal & Commercial Lines Producer at Honig Conte Porrino Insurance Agency, Inc.  While currently with the Manhattan based firm, Honig Conte Porrino, and working with both Commercial and Personal Lines clients, Tim has been involved in the insurance business, since graduating college.  His unique background on the Carrier side, as well as Retail, makes his skillset unique, and he's able to leverage the expertise he's accumulated, to provide strategic and sustainable solutions for his clients.  Throughout his career, Tim has prided himself, on not just, the 'people' aspect of this industry, but what is important to those people.  What have they worked hard for? What is important to them? Then, finding the solution that best fits their individual needs.
Maintaining integrity and drive, are two values that Tim refuses to compromise. Early on, his drive was recognized, when he was the recipient of Liberty Mutual's Lamplighter award for life insurance sales, as a rookie producing agent. Today, Tim proudly exhibits that same passion, and weaves it seamlessly into the sincere advocacy for his clients and colleagues. 
Recognizing the importance of building and developing his network, to best serve his clients, Tim currently presides over a weekly Manhattan based business round table in which business owners come together to support each other through the exchange of information, ideas, and contacts.  Building relationships externally and within the industry from 2013-2018, Tim served as the Board of Directors and Vice President of The New York Young Insurance Professionals.  Receiving their Volunteer of the Year award, in 2014.  
Always seeking opportunities to learn and develop has been a constant for Tim.  He's a graduate of AIG's Private Client Group University Introductory, Advanced, and Prospect Course through the Richard Weylman Center.  Tim holds a Certified Professional Insurance Agent designation and is one class shy of the Certified Insurance Counselor designation.  
Tim is a graduate of, The Florida State University, where he served as President of Sigma Chi's Epsilon Zeta Chapter. He resides in Manhattan with his wife and daughter, and where he is an active member of the New York Athletic Club, and a variety of Catholic charities.  In the warmer months, you can find him on the golf course.