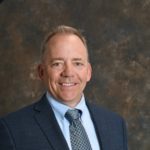 Willy Hammond
Cincinnati
Willy Hammond is the National Director for Premier Accounts at Cincinnati Insurance and supports efforts to serve sophisticated and complex Personal Lines accounts. 
Willy has 17 years of personal lines risk management experience, recently serving as AIG Private Client Group's national director of platinum accounts. Willy leads the risk management field services team focused on providing accurate valuation and loss control expertise, helping to ensure that clients' most unique and valuable investments are adequately protected and insured.
Willy has 26 years of experience in insurance and related industries.  He is a certified NFPA Firefighter, an International Code Council Certified Building Inspector, Residential and Commercial and a Certified Level II Building Science Thermographer.