Vault Market Town Hall Speakers
Peter Piotrowski 
Chief Claims Officer 
Peter is the consummate Claims, professional, and leader. With over 30 years' experience working for some of the industry's top players, he possesses an intimate knowledge of the high net worth insurance space with an emphasis on loss prevention and mitigation strategies essential to supporting clients when they need it the most. As ambitious in his professional life as he is in his personal life, and a Renaissance man at heart, Peter is a competitive cyclist and participates in triathlons.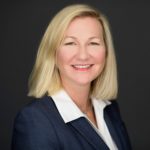 Stacy Warren
Chief Sales & Customer Experience Officer, Vault
Stacy Warren a Co-Founder and Chief Sales & Customer Experience Officer at Vault, a service provider of insurance and risk management solutions for the unique needs of the affluent. Vault launched in 2017 with a mission to be a disruptor and create a modern insurance concept that surpasses the confines of traditional providers – upending archaic industry practices, leveraging cutting-edge technology and only working with the best, brightest and most innovative talent.
Stacy is passionate about cultivating a culture that creates an exceptional experience for Vault's partners, customers and employees. She believes that simplicity, flexibility, transparency and a willingness to go the extra mile are the keys to building successful, long term relationships.
Stacy brings more than 30 years of insurance industry experience in Sales, Process Optimization, Operations and Customer Experience. Prior to joining Vault Stacy held a variety of leadership roles with AIG where she has a demonstrated track record of driving cost efficiencies, sales and shifting culture to rally around the customer experience. She also successfully led and ensured the cohesion of her teams throughout both the financial crisis and internal merger. Stacy began her career as the owner/proprietor of an Independent Insurance Agency.
CEO 
As Vault's CEO, Charles' work is defined by his ability to lead a high-performing team and foster their unique talents while simultaneously easing pain points for customers. His experience includes more than 20 years leading and growing some of the industry's most successful institutions. Charles loves to compete against himself and others. He is an avid crossfit athlete and an ex-triathlon competitor, as well as a strong supporter of the Challenged Athletes Foundation, which provides and teaches those with physical disabilities to use sports gear or equipment.